The 1957 Oldsmobile is a automotive icon that exemplifies postwar American car design and embodies the essence of a true classic. With its dramatic styling, powerful performance, and luxurious appointments, this legendary vehicle continues to captivate car enthusiasts over 60 years after its debut. Let's rediscover the majesty of the 1957 Oldsmobile and what makes it such an enduring classic.
The Quintessential 1950s Automotive Design
The styling of the 1957 Oldsmobile was quintessentially 1950s. Its low, wide stance, prominent chrome accents, and dramatic rear tailfins gave it an unmistakable presence. The swept-back grille and hooded headlights added to the vehicle's bold facade. From every angle, the 1957 Oldsmobile exhibited grace, motion, and attitude. This was automotive artistry at its finest.
Precision Craftsmanship and Attention to Detail
General Motors pulled out all the stops when designing the 1957 Oldsmobile. The exquisite exterior details reflected the pinnacle of GM craftsmanship. Inside, the interior featured high-grade fabrics, real wood trim, and a dashboard layout that was both elegant and driver-focused. Every detail was meticulously executed, from the instrument panel gauges to the chrome door handles. It was this precision craftsmanship that makes the 1957 Oldsmobile feel special.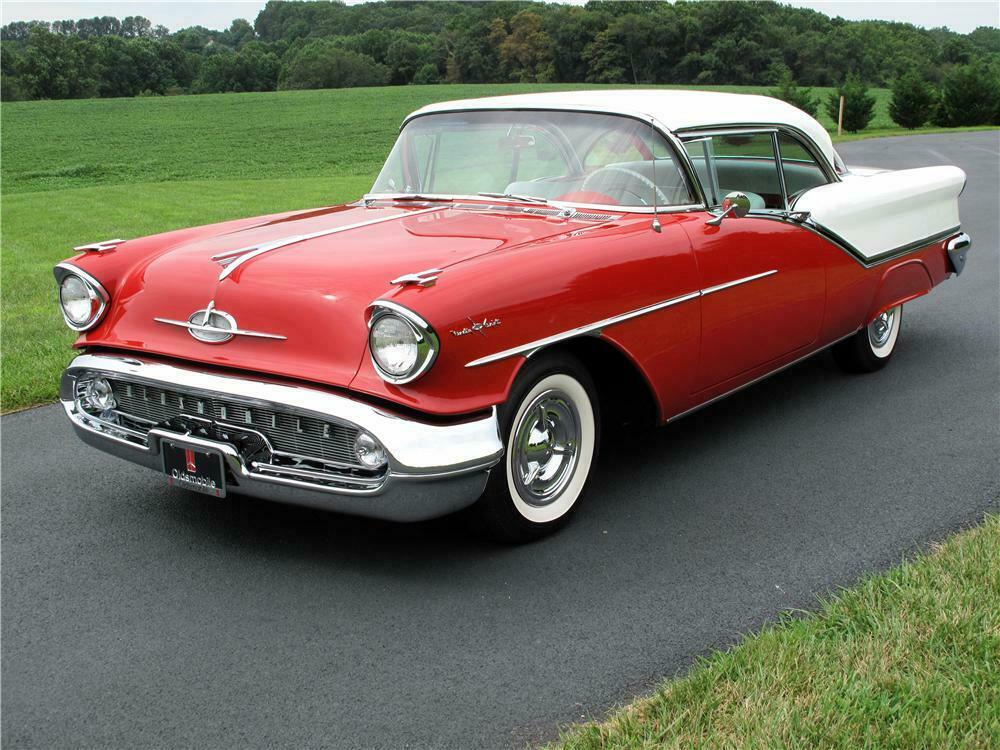 Powerful V8 Performance
The 1957 Oldsmobile delivered an exhilarating driving experience thanks to its powerful Rocket V8 engines. Displacements ranged from 371 cubic inches up to a massive 394 cubic inches, generating up to 277 horsepower. This V8 power could propel the Oldsmobile from 0-60 mph in under 10 seconds – very quick for the era. The engine's smooth power delivery, paired with responsive steering and handling, made the 1957 Oldsmobile a spirited performer.